Surprise your pet loving dad with a one-of-a-kind t-shirt created by Yours Truly for Father's Day. My handmade t-shirts make fun, lazy day pj and lounging tops. And what a great way to show support for your four legged animal companions!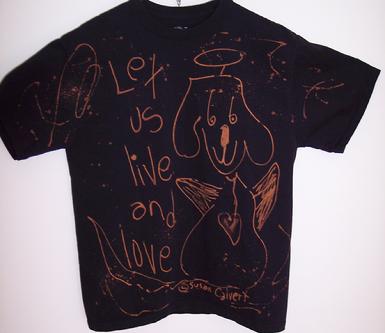 Let Us Live and Love,

©

Susan Calvert
Several designs are available. Order by Thursday, June 16 and I will ship your t-shirt USPS, Priority Mail, in time for the holiday. Visit
my website,
to view additional designs along with the juicy and place your order.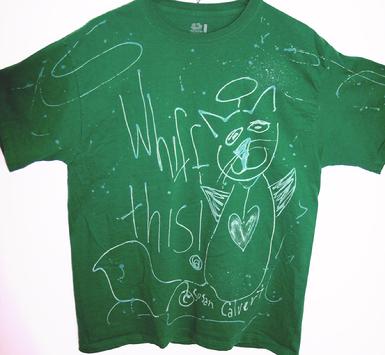 Whiff this!,

©

Susan Calvert